Tower Garden
Mineral Blend
Feed your plants the minerals and nutrients they need to thrive with Tower Garden Mineral Blend.
Tower Garden Mineral Blend provides the healthiest, closest-to-nature fertilizer we can formulate to grow healthy fruits and vegetables using the Tower Garden growing system.
Product Summary
Tower Garden Mineral Blend supports superior plant growth and enhanced nutrition from your homegrown vegetables, herbs, fruits, and flowers. We ship Mineral Blend with each Tower Garden Growing System. But we offer more for whenever your initial supply runs out.
Please contact Customer Care with any questions about your order.
What's Included
One litre of Mineral Blend A
One litre of Mineral Blend B
Dedicated customer support and comprehensive growing resources to help at every stage of your Tower Garden experience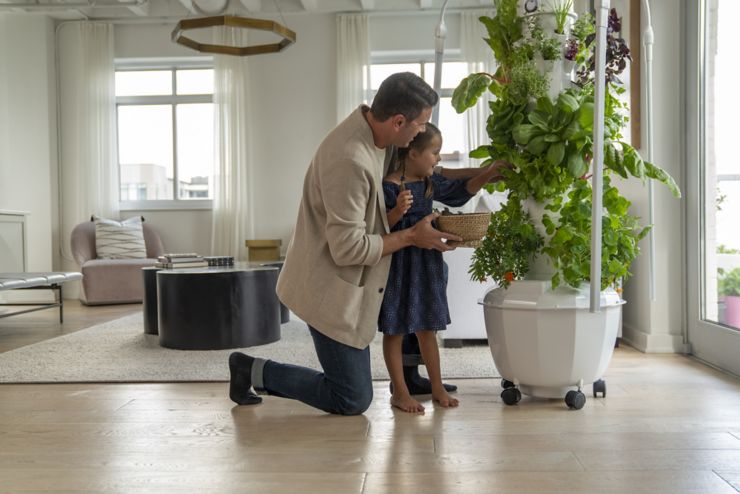 Product Details

Food grade minerals – Concentration 1:600 – NPK  A 8-0-0 & B 0-6-12

Miscellaneous
In general, you should mix 20 mL of Mineral Blend A and 20 mL of Mineral Blend B with every 10 Litres of water you add to your Tower Garden reservoir. But there are a couple of exceptions:

For a Tower Garden full of small seedlings, use half-strength nutrients (i.e., 10 mL of A and 10 mL of B per 10 litres of water). After about three weeks, you can increase the solution to full strength. 

During hot months—when the water evaporates from the reservoir more quickly—use half-strength nutrients (or add full-strength every other time you fill the reservoir).